Jim Jensen-Chief Executive Officer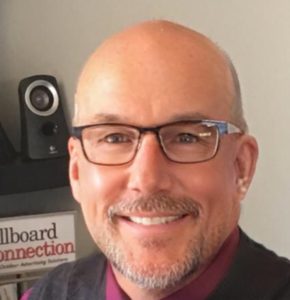 Jim has over 31 years experience in sales and marketing. After working for 25 years for others I decided to start my own company. From design to production we work with some of the top-Award Winning people in the OOH industry. We can help from start to finish with your campaign and align you with OOH media that best suites your brand and ad campaign. We can place you anywhere in the US and even areas where there is hard to find OOH media. Our areas of expertise are Billboards, Cinema and Grocery, but can help you in many other areas like Geo Fencing, Benches and Transit. Give us a try and we might just help you become famous.
Cherlyn Jensen-Chief Operations Officer
Cherlyn has a Double Masters Degree, and one is in Administration, so running the behind the scenes day-to-day operations is a great fit for our team. Cherlyn keeps our team organized, which allows us to serve our clients at the highest level of success.
Melody Roberts-Creative Director
http://www.outofhomecreative.com
"We partner with Out of Home Creative to develop our clients outdoor advertising. Our experience with Out of Home Creative has been a fantastic partnership and our clients are seeing great results as a result of Melody's great creative."
As Owner and Chief Creative Officer of Out of Home Creative (OOHC), Melody Roberts is responsible for developing and managing creative, marketing, customer relations, operations and vendor relationships. Before founding OOHC in 2015, Melody was the Southeast Regional Creative Director with Clear Channel Outdoor. She also held the Creative Director position for 15 years in the Atlanta division, the 9th largest DMA in the United States.
Melody's outdoor advertising and billboard designs have received national awards and international recognition, including 2014 OBIE Finalist, a first-place billboard design, and a second-place billboard design in the 2014 Outdoor Advertising Association of Georgia OOH creative contest., 2019 IBOUSA SoftSigns 3D Creative Contest First Place and Third Place Winner, 2020 Silver American Advertising Award Winner and 2021 OBIE Finalist. Her work has been featured in the Outdoor Media Association of Australia's OPEN2 edition and Out of Home Magazine. In 2018, she was named Billboard Insider's Top Women Out of Home Executives. Melody garnered the Clear Channel Outdoor National Creative Excellence Award five times and was one of 64 (out of 2,200) employees nationwide selected as 2010 Top Performer of the Year. She is a guest columnist for the out of home industry news site Billboard Insider.
Matt Nelson-Production Manager
http://suiteimagery.com/wordpress/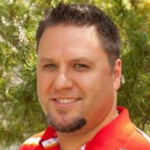 Matt started producing videos as a hobby when he was in high school.  That started a life long passion for video production and multimedia that has carried on for more than 20 years.  He started his first video production business with an Amiga 1000 and a Video Toaster with Lightwave 3D in 1992 while attending college for his marketing degree.  In 1998, after two years in B2B marketing and sales work, he went full time into the video production business, with a focus on producing marketing and training videos.  In 1999, while looking to expand into animation, he partnered up with Scott Fredeman.  In 2003, they formed Suite Imagery, LLC.  Matt is the director and head project manager for Suite Imagery today, along with being heavily involved with camera work and video editing. Matt heads up our greater Milwaukee / Chicago area office in Kenosha, WI.
Abigail Wincek-Marketing Director

With a degree in Psychology, Abigail is a perfect fit as our Marketing Director. Abigail is a naturally good listener, so hearing and understanding a client's need comes easily. She loves  meeting the needs of clients to help them reach their marketing goals.
Let Us Help You Fill In The Blank
And Bring The Traffic To You
We help businesses of all types and sizes increase revenue, gain exposure and build brands with highly effective, results-oriented outdoor marketing campaigns. We also serve advertising agencies and marketing/PR firms as a "behind-the-scenes" outdoor and out-of-home media buyer for their clients' ad campaigns.  In short, we are THE outdoor advertising experts and we can make your business or organization famous.
We Help Business Owners Get Noticed
And Bring The Traffic To You
We work with all of the billboard and out-of-home media companies to offer the most options, and because of our buying power, we deliver the best possible campaign at the best available rates. Thanks to our expertise and extensive relationships, we know where to find the best billboards and out-of-home advertising opportunities for our clients. Just as important, we know how to help you take advantage of them quickly and easily, because we offer a full range of services ranging from location analysis and account service to "award winning" graphic design and printing.
We Are Your Billboard Experts
The secret to our success is our focus. We're not an outdoor company that owns specific space that we need to sell. Nor are we an all-in-one traditional advertising agency that also creates TV, radio or magazine ads. We are solely outdoor and out-of-home advertising specialists. And we have just one vested interest: delivering the best possible outdoor and out-of-home advertising campaign designed just for your business at the lowest cost possible.